Solutions Suite
Computed Radiography
The CR 3100 (formerly Switchblade) is the first computed radiography system designed expressly for weld-quality radiography. This system packs our industry-leading image resolution into an ultra-lightweight, compact, durable solution.
We developed the CR 3100 scanning process to use the imaging phosphor (IP) plates fed face down, enabling solution deployment even in a direct light environment. Utilizing an innovative magnetic track process, the CR 3100 scans IP plates without bending or manipulating the plates. The CR 3100 truly makes portable computed radiography imaging a reality.
Download the CR 3100 brochure (PDF)
Compact and Portable Design
Allows for field transportation in even harsh environments.
Logarithmic Image Acquisition Process
Customizable acquisition settings.
Superior IP Plate Protection Flatbed Scanning Configuration
No bending of the IP Plate while being read and erased. You'll NEVER have damaged IP Plates again.
Service is Our Cornerstone
Superior Service
Leading to Valued
Relationships
We provide personal customer service by thoroughly listening, planning, and working side-by-side to implement solutions and build strong client relationships.
WE BUILD THE BEST SOLUTIONS TOGETHER
Our highly-rated radiographer team provides thorough training to empower our clients to make decisions, protect employees, and change everyday lives.
ASSET HEALTH APPLICATIONS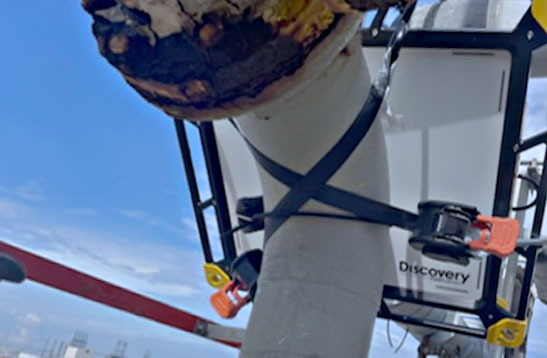 Film to Digital Xray:
The VMI Solution
VMI is your solution to assist with moving from traditional film to digital Xray. By doing this, our clients have decreased costs (no insulation removal or film costs), and downtime (real time image evaluation) for an increase in ROI.