VMI'S NDT SOFTWARE OFFERS SUPERIOR QUALITY IMAGE ACQUISITION
VMI's industrial NDT/NDE software, IQ Intelligent Software (formerly Starrview), is a leading digital image acquisition and review platform to provide more accurate inspection results. The standard version of our proprietary IQ Intelligent Software offers multi-image saving and archive modes, including DICONDE and onboard Readersheet capabilities.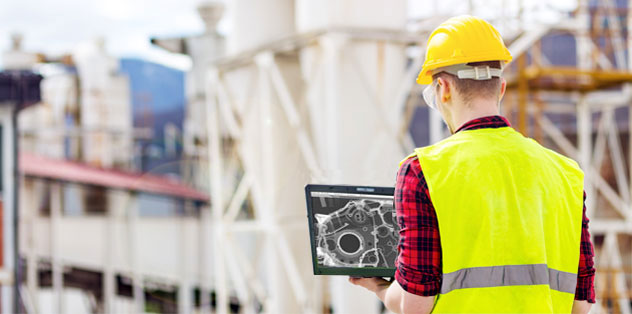 Additionally, we can configure our proprietary NDT/NDE software to communicate with other programs, such as plant Mechanical Integrity databases or client CRM platforms. VMI programmers can also work with individual clients to create completely customized versions of the IQ Intelligent Software.
Whatever your NDT/NDE software needs, we'll work with you to customize innovative solutions that deliver essential data to maximize your productivity and ensure your safety.
Reliable & Powerful Single Platform for all VMI Solutions
Advanced Analytics for Data-Driven Decisions
AI Enterprise Suite for Assisted Defect Recognition
Simple & User-Friendly Interface
Doppler Z-MLE: VMI's Game-Changing Patented Tool for Pipe Corrosion Testing
PIPE CORROSION INSPECTIONS
Doppler Z-MLE (material loss estimator; branded name) is VMI's patented pipe wall-loss measurement tool. Traditional methods allow only qualitative assessments as they provide only limited information. With the VMI's MLE tool, it is possible to convert an entire radiograph into a wall loss map, with color-coding that allows radiographers to determine exact wall loss quantity in real-time. We've also designed the MLE with the source and detector on the pipe so you can make adjustments as needed, even on-site.
With our MLE tool, you can conduct pipe corrosion inspections swiftly and safely while operating assets continue functioning at optimal capacity.
Doppler Z-MLE is unique, a tool developed by the engineering experts at VMI to help empower our clients to estimate wall loss information through ultrasound technology. Instead of removing insulation from the pipe to retrieve imaging and process the images off-site, the Doppler Z-MLE allows you to conduct pipe corrosion testing and measure wall loss information in the field in real-time.
The MLE tool is intuitive and requires the following inputs: source, pipe diameter, wall thickness, and whether it's filled or empty of content. If you have questions about using our MLE tool for a pipe corrosion inspection, please don't hesitate to contact us.
Uses 2D Radiography for In-Situ Pipe Corrosion Inspection
Real-Time Measurement of Wall Loss Information
Detection Provides Quantitative Data in the Through-Wall Dimension
Imaging Utilizes the Depth Information on the Z-Axis
Service is Our Cornerstone
Superior Service
Leading to Valued
Relationships
We provide personal customer service by thoroughly listening, planning, and working side-by-side to implement solutions and build strong client relationships.
WE BUILD THE BEST SOLUTIONS TOGETHER
Our highly-rated radiographer team provides thorough training to empower our clients to make decisions, protect employees, and change everyday lives.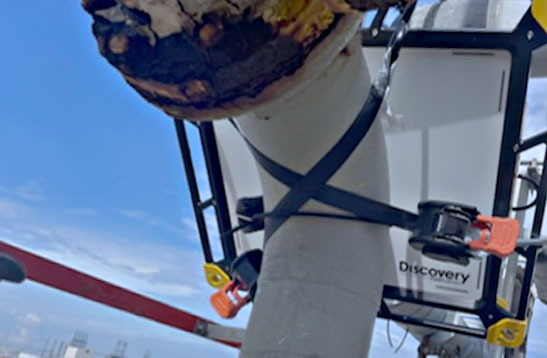 Film to Digital Xray:
The VMI Solution
VMI is your solution to assist with moving from traditional film to digital Xray. By doing this, our clients have decreased costs (no insulation removal or film costs), and downtime (real time image evaluation) for an increase in ROI.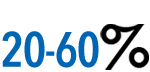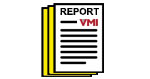 Aerospace/Aviation
We create mission-critical systems and applications with superior solutions designed for aircraft inspection.
Metals/ Manufacturing
We build custom systems for enhanced productivity within manufacturing & industrial operations.
Military/Defense
We serve alongside the U.S. military and allies globally, placing 200+ digital radiography solutions.
Energy: Power Gen
We offer computed radiography solutions that provide early detection of cracks and structural degradation in nuclear power plants.
Energy: Oil & Gas
We help eliminate the complexities of flaw detection in refinery equipment to prioritize safety and efficiency.
NDT Service Providers
We provide a wide range of solutions for organizations that perform inspections for customers working in capital-intensive industries.