Asset Health Applications
Testing Machine Solutions
VMI's in-house team of engineering experts designs custom NDT testing machine solutions for thorough inspections of various components. Our builds are simple to use and ensure maximum efficiency in your operations.
Collect and access data about the health of your asset.
Our NDT custom solutions can address even the most specialized testing scenarios, including applications for direct conversion photon-counting detectors. Our NDT testing machines can detect weld quality, material composition, review high-speed production lines, and check for specific subcomponent positioning, such as firing pin placement in military ordinances.
If you have a unique application that you think might benefit from our VMI NDT custom solutions, please contact us. We take time to listen and learn about your unique challenges, and we work with you to create practical solutions. Our attentive and collaborative relationships with our clients results in innovative NDT testing machine solutions that deliver essential data, maximize productivity and ensure safety.
When you work with VMI, you will receive outstanding customer support directly from our NDT testing machine experts. Service is our cornerstone and our goal is to empower you to make decisions, protect your employees, and improve your day-to-day operations.
The VMI – NDT Testing Machine Solutions
Aerospace/Aviation
We create mission-critical systems and applications with superior solutions designed for aircraft inspection.
Metals/ Manufacturing
We build custom systems for enhanced productivity within manufacturing & industrial operations.
Military/Defense
We serve alongside the U.S. military and allies globally, placing 200+ digital radiography solutions.
Energy: Power Gen
We offer computed radiography solutions that provide early detection of cracks and structural degradation in nuclear power plants.
Energy: Oil & Gas
We help eliminate the complexities of flaw detection in refinery equipment to prioritize safety and efficiency.
NDT Service Providers
We provide a wide range of solutions for organizations that perform inspections for customers working in capital-intensive industries.
Service is Our Cornerstone
Superior Service
Leading to Valued
Relationships
We provide personal customer service by thoroughly listening, planning, and working side-by-side to implement solutions and build strong client relationships.
WE BUILD THE BEST SOLUTIONS TOGETHER
Our highly-rated radiographer team provides thorough training to empower our clients to make decisions, protect employees, and change everyday lives.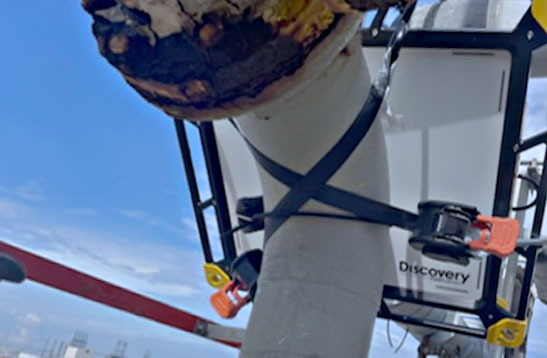 Film to Digital Xray:
The VMI Solution
VMI is your solution to assist with moving from traditional film to digital Xray. By doing this, our clients have decreased costs (no insulation removal or film costs), and downtime (real time image evaluation) for an increase in ROI.