Fill out the form below and one of our VMI experts will be in touch!
OFFICE LOCATIONS
5001 Commerce Park Circle
Pensacola, FL 32505
——————
13805 West Road, Ste 400
Houston, TX 77041
850.432.0355
Clark.Kent@vmindt.com
VMI's parent company is Varex Imaging – one of the world's largest independent supplier and manufacturer of X-ray imaging components and image processing solutions. As part of the Varex family, VMI remains at the cutting edge of imaging technology.
The VMI leadership team is anchored with long-term industry experts with decades of experience who continue leading the market with their creative problem-solving, stellar client service, and innovative product development.
We welcome collaboration with partners to determine NDT imaging solutions for unique situations. Common applications include field radiography, new construction projects,  corrosion/erosion  assessment, and more.
Service is Our Cornerstone
Superior Service
Leading to Valued
Relationships
We provide personal customer service by thoroughly listening, planning, and working side-by-side to implement solutions and build strong client relationships.
WE BUILD THE BEST SOLUTIONS TOGETHER
Our highly-rated radiographer team provides thorough training to empower our clients to make decisions, protect employees, and change everyday lives.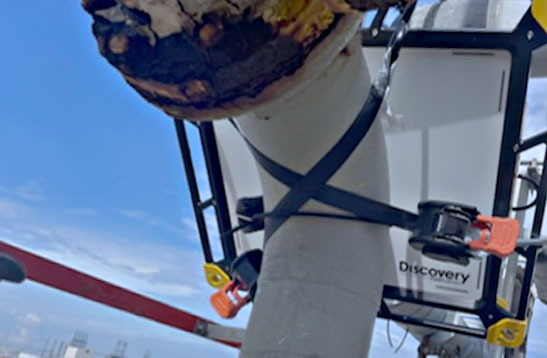 Film to Digital Xray:
The VMI Solution
VMI is your solution to assist with moving from traditional film to digital Xray. By doing this, our clients have decreased costs (no insulation removal or film costs), and downtime (real time image evaluation) for an increase in ROI.